Overview: RT3 is a quality steam cleaner hose assembly with crimped MNPT thread ends. It is available in 3/8" and 1/2" sizes, and in 25ft or 50ft lengths. Rated for 150psi for steam service, but also up to 3000psi for cold water service.
Also available in special lengths and fittings. Contact factory.
-20 to 350F for steam cleaning, -20 to 250F pressure washer service.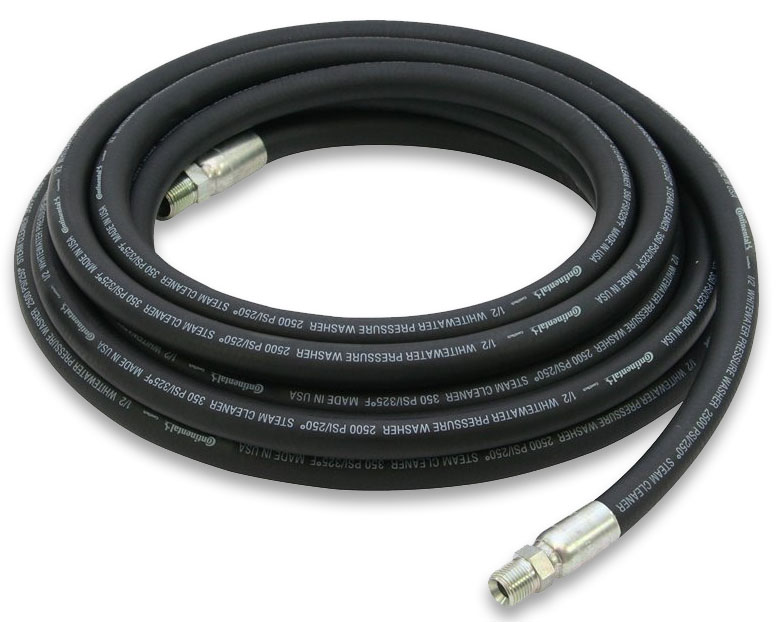 Price & Purchase Configurator not available
scroll to see more products
Dia

(in)

Lngth-ft

(ft)

Fittings
Pres

(psi)

Wt

(lbs)

Product No
Lead Time

(days)

3/8
25
C/S MNPT THREAD CRIMPED
150
8
HOSE-RT3AS250313
3
3/8
50
C/S MNPT THREAD CRIMPED
150
15
HOSE-RT3AS500313
3
1/2
25
C/S MNPT THREAD CRIMPED
150
11
HOSE-RT3AS250500
3
1/2
50
C/S MNPT THREAD CRIMPED
150
23
HOSE-RT3AS500500
3